My Team
I take customer service very seriously. So does my staff. Together, we are committed to providing exceptional customer service to all of our clients.
If you need to schedule an appointment, make changes to your policy, submit a claim or request any other service, please let us know. We will respond promptly.
For life insurance or investment questions contact Brian Rueffer at 847-969-2559 or
brian.rueffer@nm.com, for Jonathan Cunningham at 847-969-2542 or
j.cunningham@nm.com.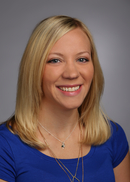 Laurie A Lanners
Associate Financial Representative
Office 847-969-2518

Professional Experience
Laurie has worked at Northwestern Mutual for 7 years in both an insurance and investment service capacity.  She provides the team with administrative support and investment operations.  Her availability in the office is on Wednesdays but is also working throughout the week from home.
Education
Laurie received her Bachelor of Arts in English from Northern Illinois University in 2008
She is Illinois Life and Health Insurance Licensed.
Personal
Laurie lives in Carol Stream, IL with her husband, Brian, their two children, Joshua and Lila, and their dog-child, Marley.  She grew up playing the piano, and loves to do so with her kids.  She also enjoys yoga, nutrition, sunny beaches, and Chicago sports. (Go Cubs!)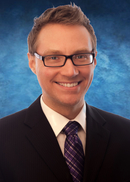 Jonathan L Cunningham
Professional Experience
Jonathan has over 7 years of experience as an Associate Financial Representative for John Klich, and has extensive knowledge in the insurance industry.  He is dedicated to providing excellent service to our clients and is the direct point of contact for any insurance needs or questions.  Jonathan can be reached on Mondays, Tuesdays, Thursdays and Fridays from 9:30am to 3:00pm.
Education
Jonathan received his Bachelor's Degree in Speech Communications from The University of Illinois Urbana-Champaign in 1999. 
He holds his FINRA Series 6 and 63 Licenses, as well as his life and health insurance licenses.
Personal
Jonathan lives in Schaumburg, IL with his wife, Michelle, and their three children, Liam, Kyle, and Veronica.  Jonathan loves acting and singing, and has performed in many musical productions in the Chicagoland area.  He also enjoys cooking and watching movies.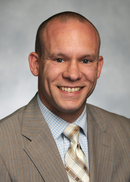 Brian Steven Rueffer
Professional Experience
Brian is an Associate Wealth Management Advisor with more than 7 years of experience at Northwestern Mutual.  Brian and John engage collaboratively with their clients to create comprehensive financial planning strategies that are specific to their goals, wants, and needs.
Education
Brian received his Bachelor of Science in Economics from Northern Illinois University in 2010. 
He holds the CLU designation from the American College of Financial Services, the FINRA Series 6, 63, and 7 Licenses, as well as his Life and Health Insurance Licenses.
Personal
Brian resides in Glen Ellyn, IL with his wife, Megan.  They have a passion for food and wine, in addition to traveling.  When they are not indulging in their shared passions, Brian is likely working on his golf game and Megan is preparing to run her next race.